Leisure & Recreation - Oberes Glantal
Warmfreibad Waldmohr – Heated Outdoor Pool Waldmohr
A visit to the Waldmohr heated outdoor pool guarantees fun for the whole family. The swimmer's pool has a length of 50 meters. A 45 meters long water slide leads into the non-swimmers' pool. The diving tower has three different altitudes: 1 meter, 3 meters, and 5 meters. The little ones will enjoy the baby pool with play equipment. The large lawn area provides enough space to relax, have fun, and do sports. You will find a playground, a beach volleyball and basketball field, soccer goals, and ping-pong tables.
Opening hours:
May and September 9.00 a.m. – 7.00 p.m.
June/ July/ August 9.00 a.m. – 8.00 p.m.
Ticket office closing time one hour before closure!
Closed in adverse weather!
For admission fees please check the website.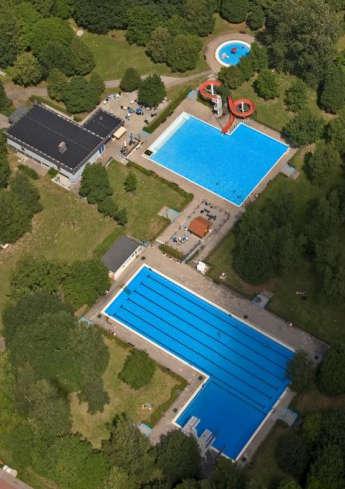 Solar-heated Outdoor Pool Matzenbach
Address: Glantrasse, 66909 Matzenbach/ District Gimsbach
Website:  www.matzenbach.de
Phone: +49 (6383) 7620
Parking: Please park your car at the parking lot at the church in Gimsbach.
It is just a two minutes' walk to the pool from there!
The solar-heated outdoor pool is run and managed by the community. Besides the small pool with a hot water fountain, you will find a wading pool for kids. The cozy lawn area next to the pool is the right place to take a rest. A table football, a ping-pong table, and a chessboard square are available as well. A Kneipp water-treading basin is located next to the pool. Throughout the summer months, special night swimming events are offered – on these days the pool stays open until midnight.
Opening hours:
In pleasant weather from 3.00 p.m. to 8.00 p.m. daily.
On Saturday, Sunday and throughout the German school holidays the pool already opens at 1.00 p.m.
Special openings for school classes and groups can be arranged on request.
For admission fees please check the website.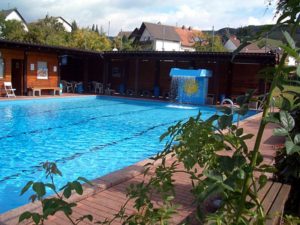 Ohmbachsee – Lake Ohmbach
Address: 66901 Schönenberg-Kübelberg/ District Sand and 66903 Gries
Website (in German): www.vgog.de
Phone: +49 (6373) 5040
Lake Ohmbach is located next to Schönenberg-Kübelberg (district Sand) and Gries. The recreation area is the perfect location to relax, have fun, and celebrate. The artificial lake was laid out in 1975. It has a water surface of 15 hectares. The lake is 1.5 kilometers long and up to 300 meters wide. A walking trail of 3.5 kilometers that is unhampered by barriers leads around the lakeshore. Lake Ohmbach is not a bathing lake, but it is suitable for boating and fishing.
From May until October pedal boats are rented out at the kiosk at the playground (phone: +49 (151) 27575799). Rental fee is €4 for 30 minutes and €3 for every additional 30 minutes or part thereof. Troughout the summer months the kiosk is open from 11 a.m. to 8 p.m. In rainy and inclement weather the kiosk might be closed.

Children will enjoy the water playground with a giant slide. Various barbecue areas equipped with tables and benches can be used free of charge. An ample cabin at the lakeshore in Gries offers space for events for up to 400 people and has two roofed barbecue areas. Two kiosks cater for the visitors and the lawn area surrounding the lake is perfect for sunbathing. Campingpark "Jungfleisch" , which includes a restaurant, hotel, and 320 pitches for camping is the perfect location for an overnight stay. Fun for the whole family is guaranteed! A special event attracting visitors from near and far is the romantic Ohmbach Lake Festival. It takes place each year on the third weekend in July and lasts three days.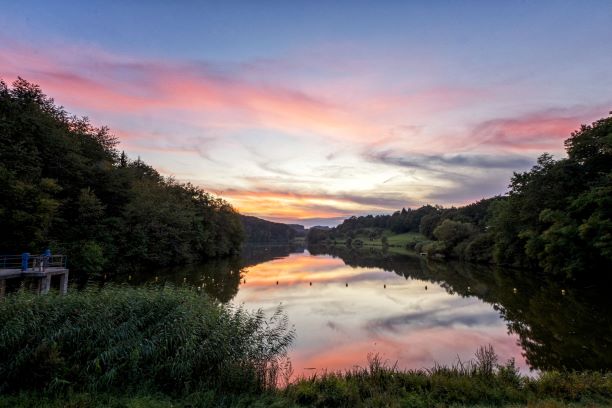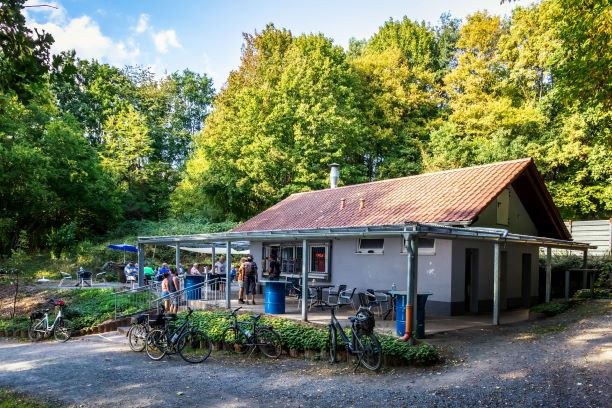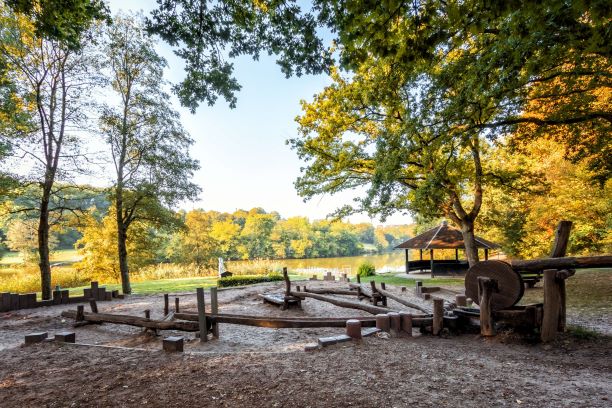 Begehbares Geschichtsbuch – Accessible History Book
Along five loop trails, 3.000 years of history come to life in the Oberes Glantal Union Community. The loop trails are called Diamantschleiferweg (Diamond Cutter Trail), Kirschenlandwanderweg (Cherry County Hiking Trail), and Ritter Gerin Weg (Knight Gerin Trail). In spring 2021 two new trails will be added: The Bergmannsbauernweg (Miner's and Farmer's Trail) and the Weg-Jüdische Kultur (Hiking Trail Jewish Culture). At various locations, this "Accessible History Book" shows the historic development of the region as well as distinctive scenic spots. Information boards, as well as replicas of historical sites, illustrate historical, geological, and topographical features.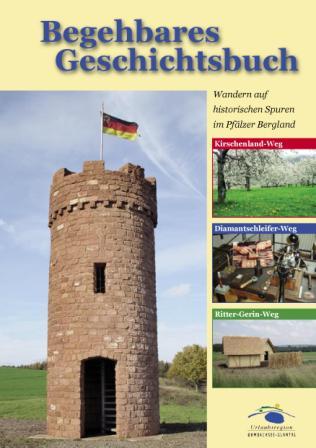 Quality Trail "Traumtour Diamant" (Diamond Dream Tour)
Start/Finish: Diamond Cutter Museum Brücken
Address: Hauptstrasse 47, 66904 Brücken
Length: 15.2 kilometers
Website: www.vgog.de
Phone: +49 (6373) 5040
The "Traumtour Diamant" is a quality trail, awarded with the certificate 'Qualitätsweg Wanderbares Deutschland'. This certificate stands for carefree hiking enjoyment. The tour offers you a varied route, user-friendly trail marking, many close to nature trails, and paths to locations with an exciting history.
The award-winning hiking trail got its name "Traumtour Diamant" because of the Western Palatinate diamond cutting industry, which had its center in the village of Brücken since 1888. In the 1930s, more than 2500 people were employed in this sector in the Western Palatinate.
The trail takes you through a circular route over a distance of about 15 km (9.4 miles), through the Ohmbachtal communities of Brücken and Ohmbach. Here you can follow the traces of the stones. A fascinating view awaits you at and around the "Watchtower". Other stony witnesses are old boundary stones from 1786 and the soil-covered concrete remains of old bunkers of the Siegfried Line. Of particular interest is the Diamond Cutter Museum in Brücken. Here, on Sundays, you can look over the shoulders of cutters working on diamonds. The museum with its connected gastronomy is the starting and endpoint of your hiking experience. Worth seeing is the coffee roastery in the historic mill building of the Reismühle Krottelbach. Guided visits and roasting demonstrations can be booked there. In addition, the courtyard of the Landcafé offers a fantastic backdrop.
The quality trail offers the perfect hiking experience for general interested, experienced hikers who want to walk attractive, varied trails. A mix of cultural and natural attractions along the way makes you forget everyday life!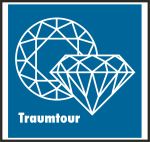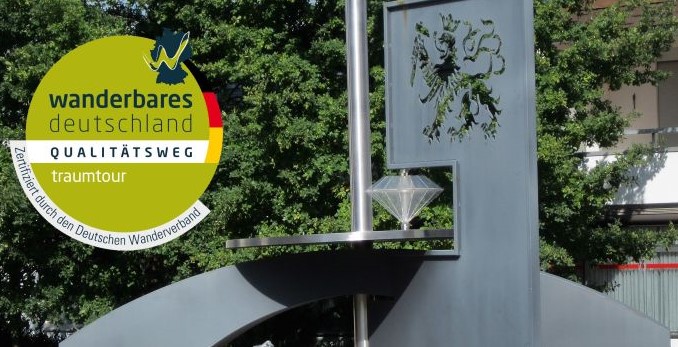 Glan-Blies-Radweg – Bike Trail
Locally the trail leads along Matzenbach, Glan-Münchweiler, Nanzdietschweiler, Bruchmühlbach-Miesau, Schönenberg-Kübelberg, Waldmohr
Website: www.glan-blies-weg.de
From Saarguemines in France to Staudernheim in Germany, this border-crossing bike trail of 130 km (81 miles) mainly leads along the rivers Glan and Blies. To a large extent, the route follows former railway tracks apart from road traffic. For this reason, the trail is ideal to cycle for families, but tour bikers also appreciate this fact.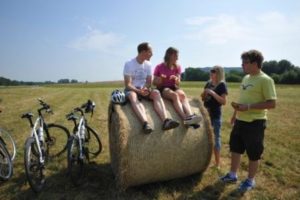 Bike Park Schönenberg-Kübelberg
Address: Stegwooger Weg, 66901 Schönenberg-Kübelberg
Website: www.schoenenberg-kuebelberg.de
Phone: +49 (6373) 5040
Parking: Dorplatz Schönenberg, Kirchgasse 2, 66901 Schönenberg-Kübelberg
The bike park is a project of the municipality of Schönenberg-Kübelberg laid out by young people for young people. It is an extremely demanding trail that requires a high level of driving safety. The trail is definitely not suitable for beginners or less experienced users. Use is only permitted with a safety helmet, protectors and bicycles designed for this purpose. Before getting on the trail, it is mandatory to make yourself familiar with the terms of use and the safety information. For further information please visit the website www.schoenenberg-kuebelberg.de
The Langenbach Aviation Club operates a glider airfield about 2 km south-west of the village of Langenbach. Langenbach is located in the Kusel county. The airfield of the Aviation Club has an 800m long grass track, which is regularly maintained by the club members. The main focus of the club is the training of young pilots. Sightseeing flights and familiarization flights with microlites, gliders and motorized airplanes are offered on request.