German-American Friendship Festival in Ramstein
The venue for the fair is the John-F.-Kennedy-Platz in the center of Ramstein. A large variety of food and beverages will be offered, as well as culinary specialties from both countries. A live music program is presented on the open-air stage for three days. There is free admission to the event – registration is not required! Festival hours on Sunday are from 1 p.m. to 6 p.m. From 2.30 p.m. the country band "Country to Go" will perform on stage. A family program including musical performances is scheduled for Sunday. On Sunday kids will enjoy the bouncy castle in the German American friendship design. Look forward to three entertaining days! The event is sponsored by the state program "Welcome to Rheinland-Pfalz! Our Neighbors from the USA (WiR!)".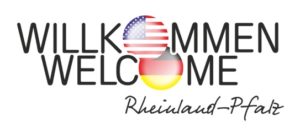 Registration:
No registration required!