German-American Friendship Festival in Ramstein
The venue for the fair is the John-F.-Kennedy-Platz in the center of Ramstein. A large variety of food and beverages will be offered, as well as culinary specialties from both countries. A live music program is presented on the open-air stage for three days. There is free admission to the event – registration is not required! The stage program on Saturday will start with the USAFE rock band "Touch´n Go". At 8 p.m. the stage program will continue with the party band "Changes" performing rock, pop, funk and soul. Festival hours on Saturday from 6 p.m. until 11 p.m. and Sunday from 1 p.m. to 6 p.m. Look forward to three entertaining days! The event is sponsored by the state program "Welcome to Rheinland-Pfalz! Our Neighbors from the USA (WiR!)".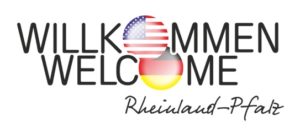 Registration:
No registration required!